ShedEx Townsville
Phone
07 4774 5777
---
Location
16 Carroll Street
Mount Louisa, Townsville, QLD 4814
---
Opening Hours
Monday – Friday: 8.30am – 4.30pm
Saturday 9am – 12 noon
---
QBCC 1059156
Contact us for an obligation free quote
Visit our display centre in Townsville
At ShedEx Townsville we are the experts in designing and constructing your perfect shed, patio, workshop, awning or carport. Whether your budget is big or small we will custom design a solution for you.
The ShedEx experience means we take pride in ensuring the build process is as simple as possible for our customers. To ensure our customers receive the best value for money we will manage the entire project, taking care of the design, council applications, slab, construction right through to the final approval stage. Alternatively we can also supply kit only buildings.
We are a locally owned and operated business with over 25 years building experience and service the residential, rural and commercial sectors.
If you're looking for an affordable, quality steel structure for your home or business, contact us or visit our display centre for a no obligation free quote.
Shed Builders & Trade Professionals
Our reputation is built upon offering a strong, versatile, and affordable range of quality steel structures. We pride ourselves on our superior designs, independent engineering and exclusive systems. When you work with ShedEx Townsville you are dealing with professional qualified builders and tradespeople.
You can expect ShedEx Townsville to deliver:
A durable and affordable building that will increase the value of your property
A sophisticated, and robust structure
Attention to detail, professional customer experience and quality workmanship
Australian made and locally manufactured products
Affordable Quality
Quality and affordability has always been at the core of ShedEx. You want to invest your money in an asset that will last and we want to build you a structure that we can both be proud of. That's why we have an uncompromising attitude when it comes to our workmanship and deliver our customers with a timely service, premium quality and genuine value for money.
Commercial & Domestic Steel Buildings
ShedEx Townsville builds much more than just sheds. We have the systems and experience to tailor any building or steel frame structure to suit your exact purpose, colour requirements and space.
From small home patios, to industrial workshops, liveable sheds, rural barns and everything in-between, no job is too big or too small.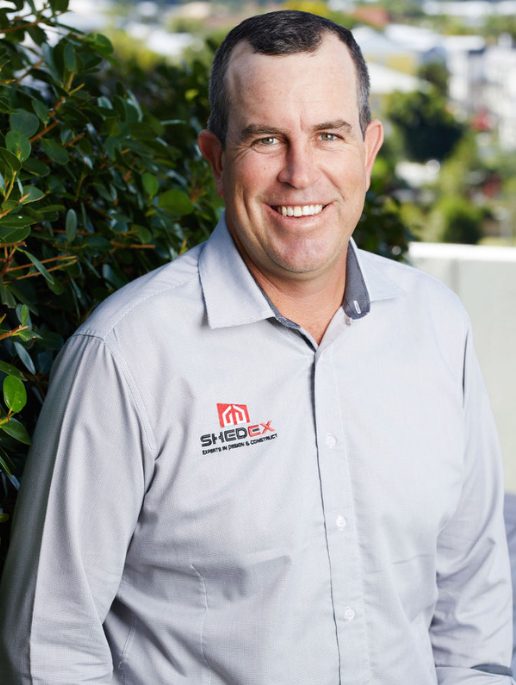 Paul Lowis, Director
Paul is from the Burdekin originally, and started building from a very young age with his father Bill who was a local house builder. After completing a business degree, Paul worked in the Property Valuation industry before turning his hand back to construction. Paul is a qualified Roof Plumber and Licenced Builder. Outside of work Paul is a keen fisherman and frequents the reefs off Cape Upstart.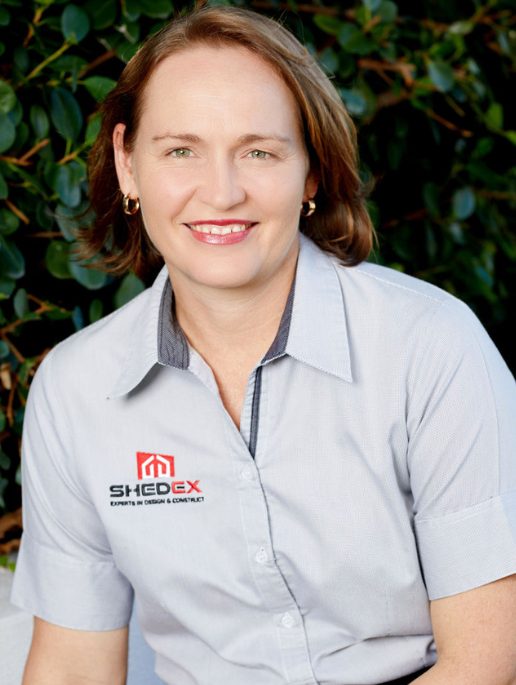 Amanda Lowis, Office Manager
Amanda was raised on a cattle property north of Rockhampton before completing a Business degree and post graduate studies. As a Chartered Accountant and Property Valuer, Amanda worked in various finance, accounting and property valuation roles before taking on the role of Office Manager.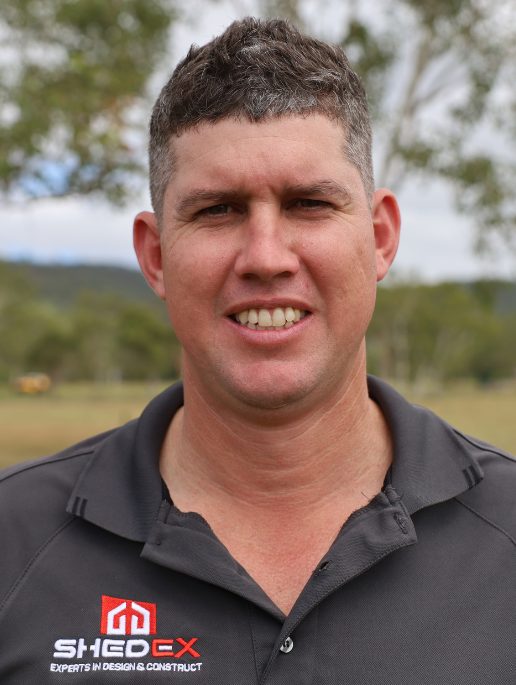 Clancy Lowis, Director
Clancy grew up in the Burdekin and has lived in Townsville since 2005. Clancy has 14 year's experience in residential, commercial, mining and gas construction. He comes from a background in carpentry before moving into construction/project management.
ShedEx Sheds are built specifically for Townsville conditions.
Yes, all of our sheds are fully engineered, and build to withstand the harsh NQ environment.
Yes, standard approvals are included. Our team can take care of your project from start to finish. Including custom engineered designs, preparation and submission of building and council applications, earthworks, concrete and construction.
Yes, our team have a large network of fully licenced tradesmen who we work with regularly.
Yes this is included as part of our turn-key solution for customers. We take care of all civil works including site levelling, retaining, footings and concrete.
Yes, ShedEx Townsville has our own team of in-house concreters, so we can include these works as part of our turn-key solution.
For the homeowner, a maximum deposit of 10% of the project price is required to get your project underway.